Moon, sun, equilibrium.
Suited to a healthy and balanced lifestyle, the LunaSolai cold pressed oils bring to your daily diet all the natural wealth of the raw seeds, cold pressed in a pure way that keeps intact the natural taste and essential elements.
Cold pressed oil is a product made by pressing oleaginous seeds without using heat
…read more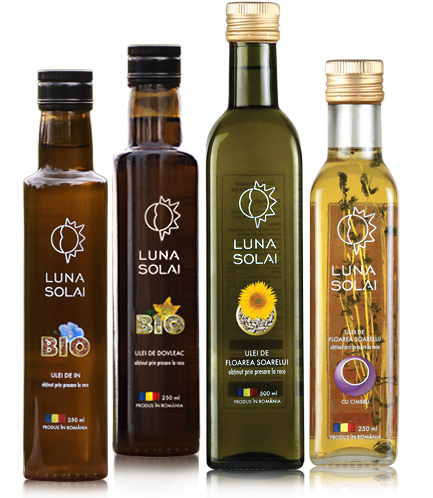 Luna Solai. A cold pressed oils collection, healthy and stylish,
mixing good taste with health in a modern shape, based on a transylvanian tradition of raw seeds cold processing…
discover the LunaSolai range of products.